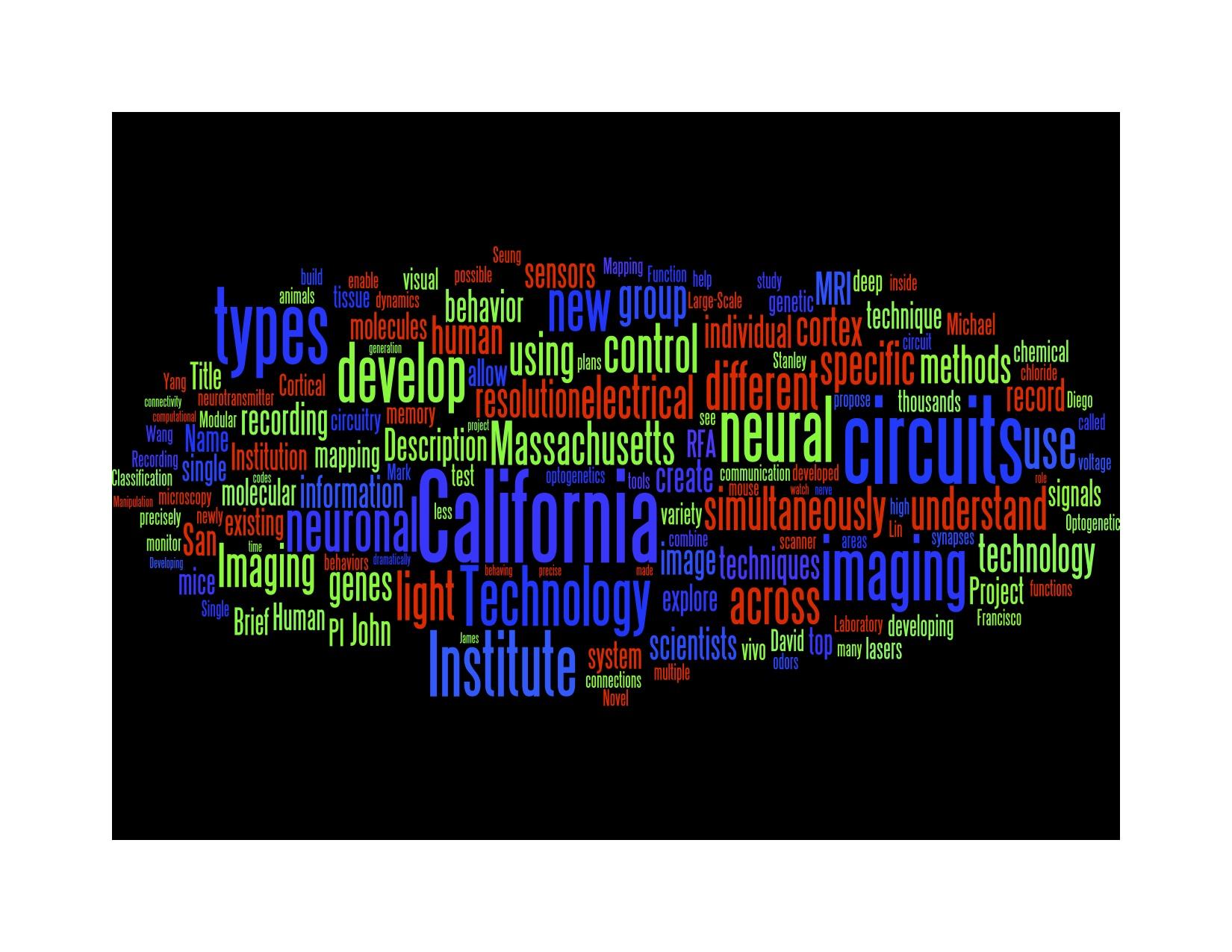 The list of this round of BRAIN Initiative awards from the NIH has been released. MyCousinAmygdala – who may or may not actually be Krang –  made this word cloud (excluding words like "brain"). Score one for the public university system in California, right? But note also the lack of words like "cognition". These are not all the awards, of course – there's a lot of NSF awards as well as DARPA, though I can't find a complete list of those.
But this should give a good idea of what the initiative is actually interested in (apparently, people named "John".)
If you're especially curious, there's a livestream of the announcements and White House press conference today at 3:30 PM EST.